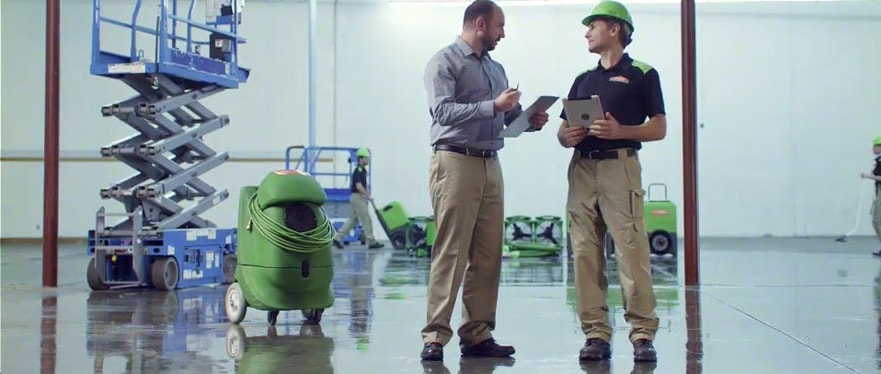 Commercial Mold Remediation
Mold problems can mean a business interruption problem. Business owners do not want their employees to suffer any type of health issues from mold. Mold infestations can start out minor but turn into something major. Sometimes the mold growth starts by an overlooked ongoing leak from a small pipe fixture or a leak from a toilet that has not been seen or just a A/C drip pan that nobody ever see's until it's to late.
Every hour spent cleaning up is an hour of lost revenue and productivity. If you suspect your property has a mold problem, call SERVPRO of Plano, who will respond quickly and work fast to manage the situation.
24 Hour Emergency Service
Faster to Any Size Disaster
A Trusted Leader in the Mold and Water Restoration Industry with over 2170 Franchises
Highly Trained Mold and Water Damage Restoration Specialists
Have a Mold Problem? Call Us Today – (945) 348-5804
Commercial Mold Remediation Presents Unique Challenges
Mold can spread quickly through a property if left untreated. SERVPRO of Central and West Plano can respond quickly, working to first contain the infestation to help prevent its spread to other parts of the building. Next, we will begin the remediation process, working safely and effectively to manage the situation. We have the training, experience, and equipment to contain the mold infestation and remediate it to preloss condition. Learn more about SERVPRO of Central and West Plano training and certifications.
Applied Microbial Remediation Specialist
Water Damage Restoration Technician
Applied Structural Drying Technician
Odor Control Technician
Upholstery and Fabric Cleaning Technician